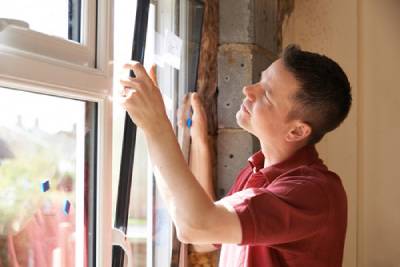 Sealed Window Units
Also known as: Insulated glass units, Double pane windows, Double glazed units, Sealed Glass Units, Replacement dual pane window units
This product consists of two panes of tempered glass separated by a spacer. The space between the two panes of glass is filled with air. These are most often used in residential window applications. Custom made to your specifications. *See FAQs below for more detail
Description
Sizes:
Minimum 4″ x 4″ Maximum 96″ x 60″
Thicknesses (in):
1/2″ 5/8″ 3/4″ 7/8″ 1
Shapes:
Almost any shape
Spacer Bar Colors:

Aluminum
Champagne
Dark Bronze

Spacer Bar Siteline:
7/16″ – 1/2″
Grid Colors: (Optional)

Aluminum
Champagne
Dark Bronze
White
Tan

Suitable for use in: Residential, Commercial, Retail

Grid Profile Options:
5/8″ flat grid or 1" sculptured grid
Warranty:
10 year limited warranty
Glass Tints:
Many glass tint combinations available
Production Time
Typically 2-5 business days
Instant Online Quote & Order
Select Glass Shape
Please choose the picture below that best describes the shape of your glass. The picture does not have to match your piece exactly. In the next few steps, you will have a chance to tell us more about your piece. What shape is your glass?
More About Sealed Window Units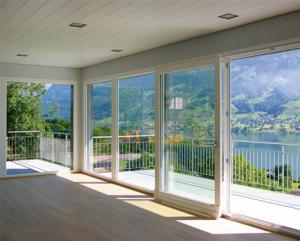 Are you looking for a way to consume less energy in your home or office? Sealed Window Units are ideal for cutting costs, while also being better for the environment over single pane windows.
This product consists of two panes of tempered glass separated by a spacer. The space between the two panes of glass is filled with air, which provide insulation. These are most often used in residential window applications.
These are custom manufactured dual pane window units, meant to replace existing windows in your home. You can select glass pane thickness and overall sealed window unit thickness. These can be purchased with or without the white grid between the panes.
Benefits of Dual Pane window Units
There are several benefits associated with dual pane windows. The most well-known is energy savings, as they are the most common type of energy-efficient residential insulated windows on the market today. Originally intended to protect homes from extreme weather conditions, other benefits have been convincing people to install them with increasing frequency.
Dual pane windows keep the heat out during the hot months and cold out during the cold months, cutting down energy use. To see the best results, select to have glass with a Low-E coating. This coating will significantly boost the efficiency of your replacement window. Additionally dual pane windows help with noise reduction and can update the appearance of a house while also increasing resale value.
Construction
Our mission is to help you regardless of the size of your order.
If you do have a large order, we also have wholesale prices to better help with your bottom line, all the while providing the units in the same time efficient manner we promise to all our clients.
Realtors Love Us
Using us ensures that you will never miss closing a deal as a result of a broken unit. Our window units ship in days and not weeks.
Trusting One Day Glass to build your units ensures that you receive your windows quickly, since we build them in-house. We understand that a broken window needs to be fixed quickly. Using us ensures that you will never miss closing a deal as a result of a broken unit.


Overall width and height can be up to a maximum overall dimension of 96 inches by 60 inches.


To accurately measure you will likely need to temporarily remove your existing window. Measure the outside dimensions (height and width) of the sealed window unit to the nearest 1/16". Measure the dual pane overall thickness. This will typically be ½", 5/8", ¾", 7/8" or 1". You may attach a custom drawing, pattern or sketch or any special comments about your order.


Almost any possible shape. This includes: Square/Rectangle, Single Slope Rectangle, Circle, House, ArchArch-Top, Arch Top & Bottom, Arch Side, Rounded Corner(s), Clipped Corner(s), Pentagon, Hexagon, Octagon, Ellipse, Racetrack Oval, Quarter Round, Quarter Round with Notch, Half-Circle, Half-Circle with Notch, Trapezoid, Parallelogram, Right Triangle, Triangle, Quad Arch, Irregular/Any Other Shape.


½" to 1" thicknesses for the overall insulated unit. Please note, not all thicknesses may be available based on the overall size of the insulated unit. Larger windows are only available in larger thicknesses.


Yes, there is a 10 year limited warranty from the date of manufacture.


Aluminum, Champagne and Dark Bronze.


The following combination of glass tints are available: Clear / Clear, Low-E / Clear, Solex / Clear, Light Gray / Clear, Bronze / Clear, P516 / Clear, Bronze / Low-E, P516 / Low-E, Light Gray / Low-E, Solex / Low-E, Rain / Clear, Clear Tempered / Laminate, Dark Gray / Clear, Solar Cool Bronze / Clear, Satin Etch / Clear. Color examples are shown in the online pricing / order wizard to aid in your selection.


Low-E glass helps deliver year round comfort and energy savings. In the winter, it reflects heat back into the room. In the summer, it rejects the sun's heat and UV rays.


Low-E Insulated units should be glazed with the Low-E facing on the outside, clear on the inside.


Yes, a tempering logo is a small etching that is made in one corner of each piece of glass indicating that it has been tempered and meets government standards for tempered glass. We can add our logo to any piece(s) in your order if your building department or project specifications require it. The default for us is to not logo the glass so you will need to specify on the Order Form if you wish to have us logo your glass.


Yes, options include ⅝" grid or a decorative 1" sculptured grid are available. Colors include: White, Tan, Champaign, Dark Bronze and Aluminum. You can also specify the grid pattern.


Insulating Glass Units (IG Units) can be made with air or other gases between the two sheets of glass. We use air-filled because the seals have a longer life with air. While we can provide Argon gas filled windows at an increased price, we caution that this could result in reduced life due to seal failure.


Capillary tubes are used in insulated glass in order to equalize pressure between the inside and the outside of the unit. During transit the insulated unit can travel the a variety of altitudes and the unequal pressure can weaken the seals, therefore shortening the life of the insulated unit. These tubes are to be removed prior to install and to be sealed with a silicon based sealant.
FREE & Guaranteed Safe Shipping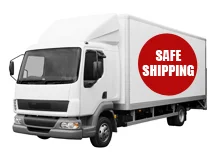 All packages are sent insured. Our standard shipping method is FedEx Ground which delivers most domestic shipments within 7 business days but in most cases we can ship as fast as FedEx Next Day Air.