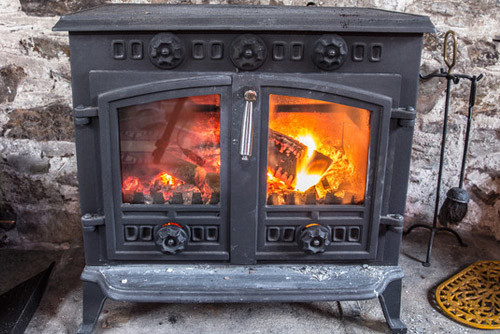 Wood Stove Glass
Also known as: wood stove door, wood stove replacement glass, wood stove glass replacement,woodstove glass replacement and woodstove glass
These products are made to withstand very high temperatures and are often used in woodstoves, gas stoves, ovens, halogen lamps, and laboratories. Ceramic glass does not shatter. If broken, the piece will crack into large shards. *See FAQs below for more detail
Description
Glass Types:
Ceramic Glass (Up to 1472 Deg F limited time or 1292 Deg F continuous). Brand names NeoCeram® and PyroCeram®
Thicknesses (in):

Ceramic Glass

1/8" 5/32″ 3/16″
Sizes:
Up tp 43" X 85" for ⅛" and Up to 43"x 78" for 3/16"
Shapes:
Almost any shape
Colors
1/8" and 3/16" Clear, 5/32" Black
Edgework:
Standard, flat and rounded pencil edge
Holes and Slots:
Cut by water jet prior to tempering
Delivery
Most Wood Stove glass orders Ship in 1-2 days
Wood Stove Replacement Glass Pricing
Select Glass Shape
Please choose the picture below that best describes the shape of your glass. The picture does not have to match your piece exactly. In the next few steps, you will have a chance to tell us more about your piece. What shape is your glass?
Custom Wood Stove Glass For Your DIY Project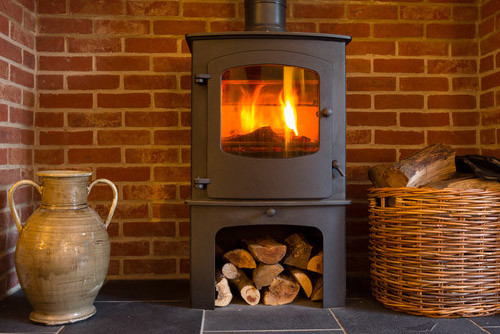 If you are looking at replacing the glass on your woodstove, we specialize in providing wood stove glass doors tailored to your specifications. We use NeoCeram® and PyroCeram® brands of glass-ceramics that can tolerate exceptionally high temperatures and maintain high thermal shock resistance. Since NeoCeram® and PyroCeram® can withstand extremely high temperatures, it is perfect for use on gas fireplaces where the fire is hotter than traditional fireplaces, or the glass is closer than four inches to the flames.
NeoCeram® and PyroCeram® are transparent, so you will be able to clearly watch the fire burning in your woodstove. This adds to the enjoyment of having a woodstove. Having glass in your woodstove door, makes the experience of a fire burning on a frigid winter day more comfortable.
Often times once your woodstove glass breaks you attempt to get replacement glass from the original manufacturer, only to find out they no longer make it for the model you have, or the wait time until you receive your glass is weeks. If you are in need of replacement glass for your woodstove, we can replace it in as little as 24 hours. Just visit our "Get a Quote" section or give us a template of the glass needed and we will custom cut it. You'll be back to enjoying your wood stove in no time.
What's The Difference Between Neoceram®, Pyroceram® and Robax® Glass?
When cold water is poured on hot Neoceram® and Pyroceram®, it does not crack or shatter the way standard glass would. Having a high thermal shock resistance rating makes Pyroceram® or Neoceram® an excellent choice for wood stove replacement glass where the glass is exposed to very high temperatures.
They both have the ability to tolerate continuous temperatures up to 1,292 degrees Fahrenheit or 1472 F for a limited time.
Neoceram®
is a brand of ceramic glass manufactured by Nippon Electric Glass Co., Ltd. It is produced and sold in 3/16" thickness sheets and can be cut into shapes and sizes for most any flat glass application that needs resistance to thermal shock, continuous high heat resistance and resistance to mechanical impact.
NeoCeram in 3/16 inch thickness (5mm) has a transparent-amber tint. OneDayGlass also provides 5/32" NeoCeram Glass® in black for use in replacement ceramic glass cooktops..
Pyroceram®
is a brand of ceramic glass manufactured by Corning Glass. It is available in 1/8 inch thickness (3mm) and also has a transparent-amber tint.
Robax Glass®
is another brand of ceramic glass used in replacement glass for wood stove doors. This ceramic glass has a lower heat resistance than either Neoceram® or Pyroceram®
Comparison Chart of Robax Glass®, Pyroceram® Glass NeoCeram Glass® and standard Tempered Glass
| Property | Pyroceram Glass® | NeoCeram Glass® | Robax Glass® | Tempered Glass |
| --- | --- | --- | --- | --- |
| Heat Resistance – Short Term | 1472 degree F | 1472 degree F | 1400 degree F | 572 degree F |
| Heat Resistance – Short Term | 1292 degree F | 1292 degree F | 1040 degree F | 482 degree F |
| Density | 2.5 g/cm3 | 2.5 g/cm3 | 2.58 g/cm3 | 2.6 g/cm3 |
| Thicknesses Available | 1/8″ | 3/16″ | 1/8″ and 3/16″ | 1/8″ to 1/2″ |
Wood Stove Door FAQS


Neoceram® and Pyroceram® works exceptionally well in uses where temperatures vary from hot to cold because they have almost zero thermal expansion. If you were to put ice on hot standard glass, it would most likely break. NeoCeram® and Pyroceram® can handle such a temperature change and would not break. They are thermal shock rated to 1472 degrees Fahrenheit for limited time exposure.


Ceramic Glass commonly referred to as glass but it is actually a transparent ceramic. Unlike true glass, Ceramics can withstands continuous exposure to high temperatures without fear of destruction. It is also resistant to failure due to temperature variation. It is the ideal solution for many wood stoves and fireplaces where glass panels are less than 6 inches from the flames. We carry two different types of ceramic glass. Ceramic glass can withstand continuous temperatures of 1472 deg F.
Tempered glass is regular glass that has been heat treated to increase strength and thermal shock resistance to prevent injury by changing the break pattern. Tempered glass is used in applications where heat, mechanical strength and safety are a factor.
For example, the glass on motor vehicles is tempered to make it strong and less dangerous when it shatters or breaks. Tempered glass is also used in fireplace doors, on masonry and prefabricated fireplaces equipped with a grate to hold the burning wood.
Tempered glass can withstand constant temperatures of 470 deg F. If tempered glass is exposed to higher temperatures, it gradually weakens the structure of the glass thus making it more susceptible to breakage. If a piece of tempered glass is exposed to continuous temperatures of 600 deg F or more, the glass will shatter into small pieces.


The NeoCeram® and PyroCeram® that we provide is as good as quality as you would buy from your typical glass shop. Why are our prices so low? The difference is we buy and stock large quantities and can sell it to you cheaper.


Most gas fireplaces are enclosed with tempered glass, which can tolerate temperatures up to 400-500 degrees Fahrenheit. These are often fireplaces where the doors are a safe distance from the flames.
Generally the safe distance from the front of the grate to the fireplace glass is 4 inches or greater to maintain a maximum of 400-500 F.


All 3 are brands of ceramic glass used as wood stove replacement glass. Neoceram® and Pyroceram® have a superior temperature rating.


There is nothing special about Neoceram® or Pyroceram® that will prevent it from becoming stained by heat or buildup inside your woodstove or fireplace. If you are having problems with the glass staining, you should consult with a local stove or fireplace shop to discuss possible culprits such as the type of wood that is burned or whether or if the woodstove or fireplace requires cleaning or other maintenance.


Both Neoceram® and Pyroceram® clean easily with any standard glass cleaner or whatever product/method you use to clean regular glass. For especially stubborn buildup, you can also use a mild oven cleaner, cooktop cleaner, hand dishwashing detergent and water or a baking soda paste. Be gentle and be sure to use only a non-abrasive cloth or a paper towel. Never use abrasive powders or pads or you'll risk scratching the glass.


Don't worry! We can cut to almost any shape. In many cases, we can follow a written description that you have added on our contact form in the comments section. If there are special changes or hard-to-describe dimensions, feel free to submit a preliminary drawing for approval by email to support@onedayglass.com or by fax to (360) 892-8152. Of course, for best results we may recommend that you provide a paper template; there is no substitute for an exact pattern. Please make a tracing of your glass on a large piece of butcher paper/cardboard/grocery sack/etc. and mail it to us at:
Peninsula Glass CompanyAttn: One Day Glass6295 NE 147th AveVancouver, WA 98682
Please include your name and contact information on or with the pattern and one of our customer service reps will contact you once the pattern is received to confirm your order.


A "seamed" edge is one that has been lightly sanded to remove any sharp burrs. Glass with a seamed edge is safe to handle but is not decorative. It is our standard finish and is available at no extra charge. We will never send out glass with sharp edges that you could not handle safely without being cut.
The seamed edge is recommended for all applications in which the edges of the glass are not exposed.
For example, if your glass will be installed into the frame of a fireplace door and no one will see the edges once the glass has been installed, a seamed edge is all you need.
For shelves, table tops, or the like, you may want to consider upgrading to a more finished/decorate edge.


The types of glass listed are the only types of glass that we keep in stock and that are available to ship right away. If you have a specific type of glass you need for a project (i.e. special tints, thickness, or patterns), please contact our office. We may be able to special order glass to meet your needs. Please keep in mind that special orders may take up to 2 weeks to be completed and that prices will vary depending on your requests.
Product Page
How to Select
How to Measure
FREE & Guaranteed Safe Shipping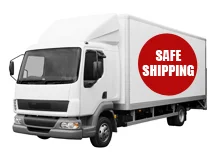 All packages are sent insured. Our standard shipping method is FedEx Ground which delivers most domestic shipments within 7 business days but in most cases we can ship as fast as FedEx Next Day Air.