Custom Glass Processing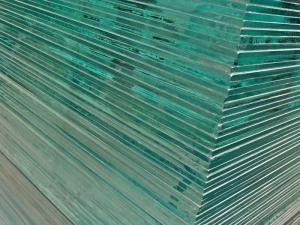 At One Day Glass, custom glass processing is our specialty.
It's not just something we can do. It's pretty much all we do. Any kind of flat glass, we can make it for you.
Need a piece of strong, heat-resistant glass to finish off that shelving unit you built over the weekend? Our custom tempered glass is a great option for a variety of needs, from motorhome windows to fireplace glass, woodstove glass, tempered glass shelves or glass table tops.
We can fabricate glass to your specifications, meaning we can cut to precise measurements, drill, edge, and make any other necessary customizations to get started on your perfect piece of tempered glass.
After we've crafted your specific piece of glass, we heat treat it in our tempering furnace and ship it to you. When the glass arrives, you can put a bow on that project, stock those shelves with family pictures or turn on that fireplace!
As a matter of fact, online is the best place to start – so congratulations, you're already on your way. Our online ordering system can guide you through the decision-making process and ensure you get the piece of glass that you need. Tempered glass, high temperature ceramic glass, frameless mirrors, coffee or patio tabletops, rounded or beveled edgework. You name it, custom glass processing is what we do. We can design and cut a piece according to any specifications you present (electronic or otherwise). Due to our tightly calibrated and computerized manufacturing systems, we can cut to a tighter tolerance than many other glass shops.
With our decades of experience shipping glasswork, we have expert techniques that allow us to package and ship our glass products, around the U.S. and various other nations, in a safe and timely fashion. Odds are, our shipment will hit your doorstep faster than any other glass shop. In fact, the vast majority of our orders are crafted and shipped in one day – hence the name, One Day Glass.
Bottom line, we can guarantee a high-quality piece at a fair price – every time.
Free & Guaranteed Safe Shipping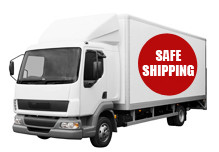 All packages are sent insured. Our standard shipping method is FedEx Ground which delivers most domestic shipments within 7 business days but in most cases we can ship as fast as FedEx Next Day Air.