Custom Glass Online – Competitively Priced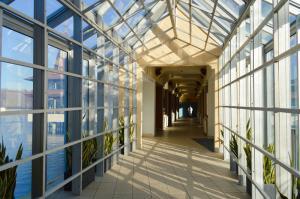 Selling to both commercial businesses and the general public. We are able to help you with your glass needs.
We provide free, quick online quotes with no commitment necessary.
Regardless of your glass needs, we are certain that our costs are competitive with that of other glass suppliers.
In addition, we are able to complete your order according to your specific customization and still get it to you in a timely manner.
Whether you are looking to replace a broken shelf, window, or create something new altogether, you have come to the right place. We provide custom glass online. Peruse our website and then take a look at our "Get a Quote" section. We will ship your new glass to you in no time.
Custom Projects Are No Problem for One Day Glass
At One Day Glass, we pride ourselves on being able to manufacture many unique custom orders that are placed with us. We are able to temper glass pieces as little as 2" x 2". Not only is our company able to create a custom shaped piece of glass, drill holes in the glass, and finish the edges; our furnace allows us to temper it as well.
Not only can we create all of these wonderful things, we can ship it to your door, often less expensive than your local glass company.
Some of the applications our glass has been used for include: wood stove glass, replacement windows, commercial windows, bathroom mirrors, custom shelving, tabletops, ovens, and landscape lighting fixtures. If you have thought about putting glass deck panels into your home, we would love to help you make them a reality. Basically, we are able to manufacture virtually any design you bring in.
That's the One Day Glass Advantage!
Free & Guaranteed Safe Shipping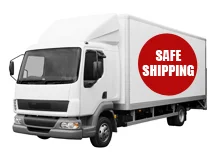 All packages are sent insured. Our standard shipping method is FedEx Ground which delivers most domestic shipments within 7 business days but in most cases we can ship as fast as FedEx Next Day Air.