Special Pattern and Shape Cuts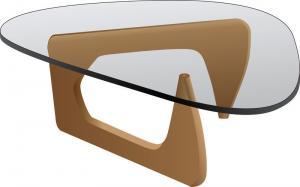 Do you need a unique shape of glass for your project? Through custom glass cutting our skilled craftsmen can make nearly any special pattern or shape you need. Just share the dimensions and specifications of your desired cut – if circular, include the radius or diameter – within the comments section of our order form. The best way to cut tempered glass in a special shape would be to provide an electronic rending, or CAD format.
CAD drawings are the best because we have the ability to enter it into our system and provide the most precise cut possible.
If you don't have the ability to create a CAD rendering, or the shape is difficult to describe, you can also send a preliminary drawing to support@onedayglass.com or by fax to (360) 892-8152 for approval. If we are unsuccessful at creating a digital file, your next option is to send a paper template. Prepare a tracing of the pattern you want as well as your name plus contact info and send to the following address:
Peninsula Glass Company
Attn: One Day Glass
6005 NE 121st Avenue
Vancouver, WA 98682
There may be extra charges for patterns or circular cuts. Please use our handy quote wizard to check our prices on more conventional shapes.
Free & Guaranteed Safe Shipping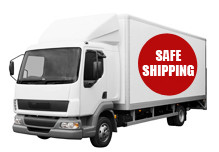 All packages are sent insured. Our standard shipping method is FedEx Ground which delivers most domestic shipments within 7 business days but in most cases we can ship as fast as FedEx Next Day Air.