NeoCeram Glass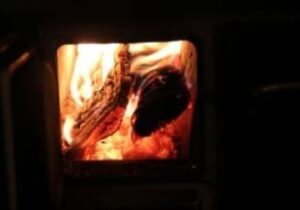 NeoCeram is a heat-resistant glass-ceramic that can tolerate exceptionally high temperatures. Since it has the ability to tolerate constant temperatures up to 1292 degrees Fahrenheit, Neoceram is the optimal choice for wood stoves and fireplaces. This type of transparent glass-ceramic also functions well when temperature vary from hot to cold. If you were to put ice on hot standard glass, it would most likely break. NeoCeram can handle such a temperature change and would not break under those circumstances.
One of the most used applications of NeoCeram glass is for pieces like the hearth of your fireplace. Most of the time when the glass of your hearth breaks, customers attempt to contact their manufacturer in hopes to get a replacement. Unfortunately, sometimes these companies go out of business, or simply stop making the replacement piece that would fit in your hearth.
One Day Glass has the ability to make custom sized pieces of NeoCeram, to ensure it fits in any hearth. Preventing the frustration of trying to replace it.
This also means that if you have an idea for a custom facade for your hearth, we can help make it a reality.
NeoCeram is available in 3/16 inch thickness (5mm) and a transparent-amber tint.
Visit our "Get a Quote" section for instant online pricing.
Free & Guaranteed Safe Shipping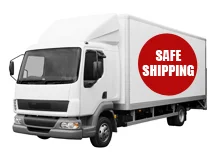 All packages are sent insured. Our standard shipping method is FedEx Ground which delivers most domestic shipments within 7 business days but in most cases we can ship as fast as FedEx Next Day Air.