Glass Window Replacement – Should I Do This Myself?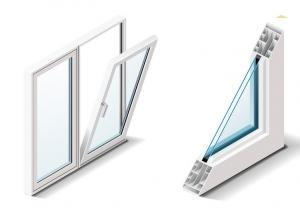 If you're a homeowner, you may be asking whether or not you can or even should perform glass window replacement or do window repairs yourself. The good news is that many glass window replacement or repair needs can be done quite easily and for much less cost than hiring out to a professional, consider the following:
DIY Glass Window Replacement Benefits
There are many benefits for tackling your own glass window replacement or performing glass window repairs on your own.
Lower Cost – When you perform your own repairs, you don't have to pay high labor costs for a professional. You can also spend the time to research and price out materials. A professional may want you to replace the whole window when you only need the glass replaced.
You get what you want – This is pretty self-explanatory. When you do the replacement or repairs yourself, your product choices expand. You don't have to settle for lower-quality windows glass for a higher price.
No Pushy Sales – You've got a broken or foggy glass window. You just want it fixed or replaced. You don't want to replace every other window in your dwelling or listen to a sales pitch on other home-improvement options they can offer you.
It's Easier than You Think – If you have two hands, time and some basic tools, you can easily remove, measure, order and replace window glass.
Ready to order? One Day Glass offers superior tempered glass window replacement parts, both single pane and dual pane. Tempered glass offers an advantage over traditional annealed glass by providing a stronger, crack-resistant glass.
Click here to get your FREE online quote!
Free & Guaranteed Safe Shipping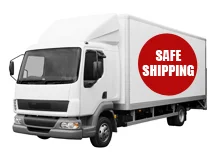 All packages are sent insured. Our standard shipping method is FedEx Ground which delivers most domestic shipments within 7 business days but in most cases we can ship as fast as FedEx Next Day Air.