Custom Glass Cutting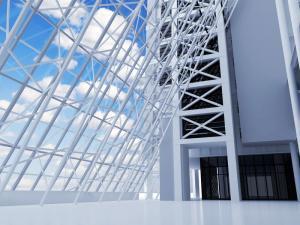 Most of the time, when you are looking for glass, you need it ASAP. Whether it's a broken window that needs replacing, getting the woodstove back up and running, or needing help with building a custom project, we are here to help. Not only are most of our orders shipped within 24 hours of receiving them, we offer an instant online quote that removes the hassle from your life.
You can use our order wizard to enter in the shape and dimensions of the glass. We are even equipped to handle unique shapes, should your project require it. While we recommend having a digital file to use to cut your custom shape, we have used all sorts of templates in past, like paper cutouts to get the correct size and shape you need.
To make life easier, we offer the ability to drill holes in your order, preparing it for easy installation.
We also have a variety of tints of glass in various thicknesses. By providing images of the different tints, you do not have to guess at what your glass will look like.
Shipping is no problem with us either. We safely package each order to prepare it to arrive intact at your door. Since we understand there are a variety of timetables, we offer several shipping choices in order to stay on schedule and in budget.
Free & Guaranteed Safe Shipping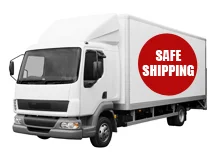 All packages are sent insured. Our standard shipping method is FedEx Ground which delivers most domestic shipments within 7 business days but in most cases we can ship as fast as FedEx Next Day Air.