Glass Replacement And Double Pane Window Repair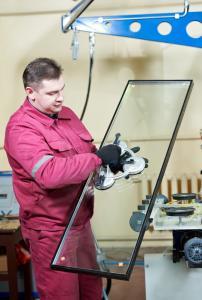 If you find that one of your double pane windows fogs up or you found a crack in the glass, there's good news for you. Double pane window repair is possible! You don't need to spend money on getting the entire double pane window and frame replaced when you can just replace the sealed glass unit or tempered dual pane insulated unit.
Repairing Your Glass Windows
Double pane window repair can be easily done by yourself to save money. Most homeowners are able to perform this kind of window repair on their own without issues.
Remove the Old Sealed Glass Window Portion – To start, you'll want to carefully remove the PVC beads to remove the failed or broken sealed glass unit of your window. If the glass is cracked, take extra caution not to cut yourself.
Measure – Carefully measure the width and height to the nearest 1/16". You'll then need to measure the thickness of the sealed glass unit usually between ½" to 1″ thickness (measure to the nearest 1/8"). You can order your replacement piece here.
Replace – Put the old sealed glass window unit back into the frame and replace the PVC bead strips to await the replacement arrival.
Once your new sealed glass window unit has arrived, you're ready to perform the repair. Simply remove the bead strips and old sealed glass unit as before. Insert the new window into place and replace the bead strip by hand.
That's it!
One Day Glass offers high quality double pane insulated units for your double pane window repair needs. We use tempered glass, which means that you get a stronger and more reliable window that will outlast traditional non-tempered windows.
Free & Guaranteed Safe Shipping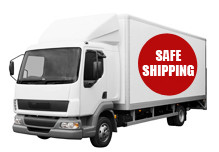 All packages are sent insured. Our standard shipping method is FedEx Ground which delivers most domestic shipments within 7 business days but in most cases we can ship as fast as FedEx Next Day Air.