Tempered Laminated Glass Manufacturing
What Is It?
Tempered laminated glass is a hybrid of two strong types of glass:
Laminated glass, which consists of two glass panes with a thin, clear vinyl layer in-between that prevents the glass from shattering on impact.
Tempered glass, which has been heat-treated to make it harder and more durable than standard glass.
You get the strength factor of tempered glass with the shatter-proof factor of laminated glass.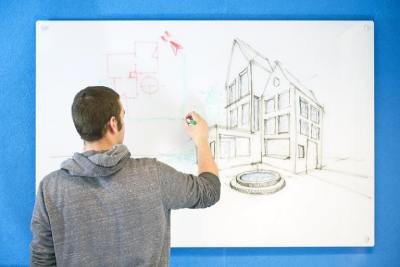 Strong and Safe
There are several advantages with tempered laminated glass:
It's harder and more scratch-resistant than standard glass.
If broken, it crumbles into "pebbles" rather than sharp pieces.
Lamination prevents falling or flying glass shards.
Vinyl inner layer provides additional resistance to outside noise.
Many Uses
This type of glass has a wide range of uses in homes, offices, and elsewhere:
Hurricane-resistant glass
Wind-resistant glass
Skylight glass
Glass you can walk on
Bathroom door panels
Countertop backsplashes
Place My Order
Click the links to get instant online pricing or to order online. Select Tempered Laminate as your type of glass. Prefer to talk with someone? Call (800) 452-6117 to place your tempered laminated glass order or get more information.
Free & Guaranteed Safe Shipping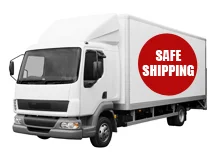 All packages are sent insured. Our standard shipping method is FedEx Ground which delivers most domestic shipments within 7 business days but in most cases we can ship as fast as FedEx Next Day Air.