Custom Replacement for Double Glazing Glass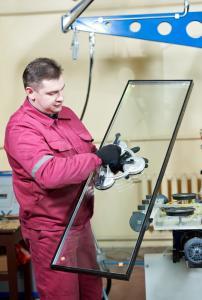 Double glazing glass has become the standard in most homes these days, particularly for their beauty and energy efficient properties. But what if one of your window units starts fogging up or cracks from blunt force impact? The good news is that you don't need to buy an entire new window unit. Ordering a replacement for double glazing glass is an easy and cost-efficient way to repair your window.
How to Order a Custom Size Double Glazing Glass
Ordering a custom size replacement for double glazing glass from One Day Glass is simple; you will need a tape measure that can measure to the nearest 1/16 inch. Detailed measuring instructions for rectangular and uniquely shaped windows are provided on our online quote/order form.
(If you need help with measuring, you can check here or call us with questions.)
Benefits to Ordering Your Custom Size Replacement for Double Glazing Glass from One Day Glass
Saves You Money. You don't have to replace the entire window unit. You'll also find that from production to your door, One Day Glass is over all, less expensive than the competition.
Saves You Time. Most window glass orders process within one business day and ship via FedEx Ground, however, if you need your glass sooner, we can ship as fast as FedEx Next Day Air.
Top-Quality Glass. Many glass companies cut costs by offering sub-par glass products that are more likely to break prematurely. One Day Glass uses tempered glass to add strength and durability, helping prevent premature breakage.
Superior Customer Service. Our customers love that we are available to resolve any issues and answer any questions that they have. Read some of our customer reviews or give us a call and you'll see why we have such a great reputation for customer service.
We look forward to hearing from you when you are ready to order your custom size replacement for double glazing glass!
Free & Guaranteed Safe Shipping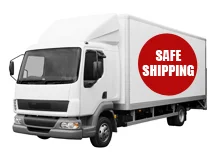 All packages are sent insured. Our standard shipping method is FedEx Ground which delivers most domestic shipments within 7 business days but in most cases we can ship as fast as FedEx Next Day Air.