PyroCeram Glass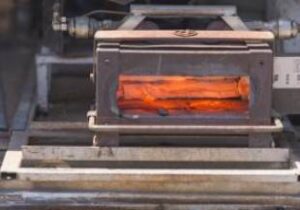 PyroCeram is a heat-resistant glass-ceramic that can tolerate exceptionally high temperatures. In actuality, it is a transparent version of ceramic. PyroCeram was first implemented to create casserole dishes and saucepans. Since its creation, manufacturers have extended the use of PyroCeram to commercial ovens, broilers, heat insulators, anti-aircraft missiles and architectural lighting. PyroCeram is no longer just for manufacturing heat-resistant dishware. It is also effective in blocking UV light waves.
Manufacturers use a special rating system for evaluating the strength of ceramic glass when shocked by a change in temperature. This rating system is called Thermal Shock Resistance. PyroCeram has a high thermal shock resistance. When cold water is poured on hot PyroCeram, it does not crack or shatter the way standard glass would. Having a high thermal shock resistance rating makes PyroCeram an excellent choice for replacement glass in equipment that is exposed to high temperatures.
This makes it an excellent choice for fireplaces.
Since One Day Glass has the ability to make glass in custom shapes and sizes, we can outfit your current fireplace without an issue.
PyroCeram has the ability to tolerate constant temperatures up to 1,292 degrees Fahrenheit or 1472 F for a limited time. It is available in 1/8 inch thickness (3mm) and a transparent-amber tint.
Curious if this might be the best type of glass for your project? Contact us and we would be happy to help, or Click Here to order now.
Free & Guaranteed Safe Shipping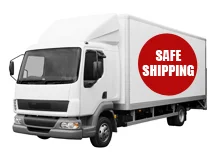 All packages are sent insured. Our standard shipping method is FedEx Ground which delivers most domestic shipments within 7 business days but in most cases we can ship as fast as FedEx Next Day Air.