Replacement Glass Shipping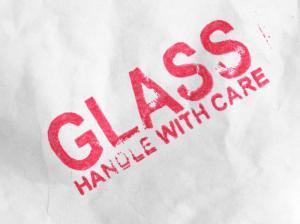 When glass breaks we know you want to replace it as soon as possible.
We understand that time is of the essence, which is why we process your replacement glass and ship to you in as timely a fashion as possible – majority within a single business day!
If you are wanting a finished edge or shape that is more difficult to cut like a circle, or a custom shape, your glass will require a couple extra days to complete. We ship as soon as the glass is finished.
Typically we use FedEx for all of our shipping needs. By using FedEx we allow you to choose a shipping option that best fits your needs. If your order is not a rush and is domestic you can choose FedEx Ground for delivery within 7 days. However, most domestic orders also qualify for FedEx Next Day Air for delivery within 1 business day of order completion. Both of these options can help in staying on time with your deadlines.
Don't worry about fragile glass being shipped. We have perfected our packaging, and in fact have even made a video of throwing one of these packages out of a moving car (all without damaging the glass enclosed!).
Cost of shipping varies by destination and order. Please refer to our FAQ if you have other shipping questions.
Free & Guaranteed Safe Shipping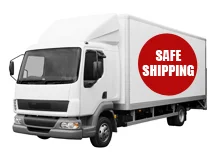 All packages are sent insured. Our standard shipping method is FedEx Ground which delivers most domestic shipments within 7 business days but in most cases we can ship as fast as FedEx Next Day Air.