Ideal Standard Window Measurements for Your Home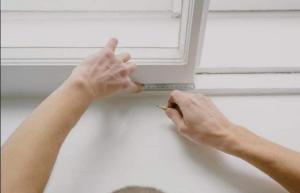 Windows come in a wide variety of styles, shapes, and sizes. Your home can have small, medium, or even large windows. The size of your window should be based on several factors, including its location, purpose, and style. Some people overlook the windows without knowing that these fixtures are important to your home's overall aesthetics. Not only that, but they also play an integral role in your family's safety. If you plan to build a house or have a window replacement, it is vital to know the ideal standard window measurements.
Why Measuring for Replacement Windows is Essential?
Following the standard size might be a hassle, but it is helpful in terms of window replacement. It is critical to use the ideal standard window measurements because the windows are responsible for around 30% of residential heating and cooling, which affects your energy costs. The correct measurement can help you save money during the summer and winter seasons.
Related Page: Replacement glass for windows
However, it is pretty challenging to know the standard measurement because manufacturers have their own definition of it. Therefore, you need to compute the standard measurement of your top manufacturers, take time to study them, and analyze the comparison to get a better decision. The following are the standard window measurements for different window types:
Awning Windows
Width: 2 inches – 3 feet, 10 inches
Height: 1 foot, 8 inches – 7 feet, 8 inches
Bay Windows
Width: 3 feet, 6 inches – 10 feet, 6 inches
Height: 3 feet – 6 feet, 6 inches
Casement Windows
Width: 1 foot, 2 inches – 2 feet, 11.5 inches
Height: 2 feet, 5.5 inches – 6 feet, 5.5 inches
Double-hung Windows
Width: 24 – 48 inches
Height: 36 – 72 inches
Picture Windows
Width: 2 feet – 8 feet
Height: 1 foot – 8 feet
Sliding Windows
Width: 36 – 84 inches
Height: 24 – 60 inches
Custom-Sized Windows
If there is standard window measurement, there are also custom-sized windows that you can ask the manufacturer to provide to you. The sizes are based on your home's rough openings. Take a look at the following definitions to understand how windows are measured:
Window Height
When measuring the height of your windows, you need to measure from the high point of the sill to the top of the window opening. Don't forget to write down three measurements, including one at the left side, one at the center, and one at the right side of the window. Use the smallest measurement when ordering a window.
Window Width
For the width, measure between the jambs at the top, middle, and bottom of the window opening. Use the smallest measurement when ordering a window from a manufacturer.
Window Depth
When measuring window depth, don't include the pulleys and parting strips. The measurement must be made at least three and ¼ inches from the opening depth which is between the inside window trim and the outside blind stop strip.
Rough Opening
The rough opening of a window is established by measuring from the inside of one side of the window frame to the other.
When considering a window replacement, make sure to order the right size for your window. Check the definitions above to make sure you are measuring windows correctly. You may also stick with the standard window measurements. When in doubt, you can always get help from expert window contractors.
If you need high-quality window glasses, you can always count on us! We provide a wide range of glass types perfect for your window replacement projects. We can also fabricate glasses according to your desired measurement. Check this link and see what we offer.