5 Characteristics of the Best Home Window Replacement Contractor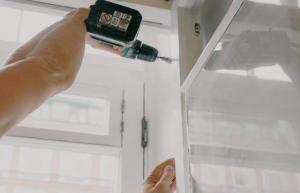 Are you considering home window replacement? If so, there are several things that you need to consider. Aside from the glass type and window measurements, you also need to find the best window contractor to do the job correctly. No matter how high quality your glass window is, it would be useless if it is not installed properly. So to help you, we've listed the characteristics you need to consider when looking for a window contractor.
Choosing the Best Contractor for Window Replacement
Hiring window contractors is quite challenging because there are many window companies out there that are claiming they are the best. When choosing someone who will install the windows in your home, the ideal person is someone who meets your criteria. If you don't have one, here are the must-consider traits of the best window contractor:
Insured
The window contractors you will hire must be insured so that you have something to hold onto if there would be any problems regarding window installation. Having licensed and insured contractors prevent you from being liable for any damage done to your home. Not only that, but you'll also avoid any medical bills as a result of injuries sustained by the window contractors working on your home.
Knowledgeable
No homeowners would hire someone who lacks experience when it comes to home window replacement. If you want to ensure that the job is perfectly done, employ knowledgeable and well-experienced window contractors. You may consider someone who has been installing windows for a few years since window installation doesn't require decades' worth of experience.
Professional
The best home window replacement contractors are professional in their job. They set aside any personal issues and do their tasks excellently. Not only that, but they also assess and identify your needs as a customer and explain to you the best solutions. They also act immediately once a window replacement is necessary, especially if the windows are broken or shattered because of a storm.
Transparent
Ideal window contractors are transparent when it comes to rates and window replacement fees. At first, they provide quotations sp that you can tell if what you're going to pay is worth it. You can also check if there are any unnecessary improvements that add up to the cost.
Trustworthy
When looking for window contractors, make sure they are trustworthy and reliable. You can do this by looking for their website reviews or asking their former clients about their services. Make sure they are licensed window contractors and highly recommended by their previous clients.
Related Page: Replacement glass for windows
A lot of things could happen to your windows. They could be broken due to several factors such as bad weather or accidents. If you need home window replacement, you need to hire the best window contractors to install the new windows correctly. They must have the characteristics you are looking for as a window contractor. You may consider the list of traits above when hiring them.
Related Post: Commercial Window Replacement Cost
Once you already have contact with an ideal window contractor, make sure you also have access to high-quality window glasses. Worry no more because we provide world-class windows of all types. We also offer custom glasses perfect for your window projects. Check out this link and see the complete list of available window glasses and window glass price.