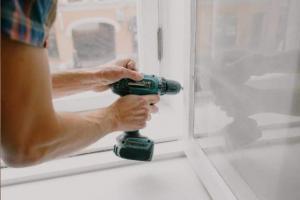 One challenge that you might face as a homeowner is fixing broken fixtures or furniture. But since no one knows it all, you might need help, especially when the damage cannot be repaired by just following some simple do-it-yourself instructions. For instance, you need to look for the best window installation service if you need window replacement. Worry not because we're here to give some tips on how you can get the best window installation service you deserve.
Finding the Best Window Installation Company
If you see any crack or dent in your window, you need to consider window replacement immediately. You don't want to wait for your window to be entirely broken because it might cause injuries. When considering window replacement, you need to hire the right people who will install your windows. Doing so guarantees that what you pay is worth it. Not only are you investing in the right people, but you are also avoiding extra costs if the work is not done correctly. But how do you find the best window installation service?
To help you, we've listed the top characteristics of what you should look for in a window installation company. Take a look at the following:
Experience
Windows installation is not for everyone. This is because windows vary when it comes to styles and sizes. If you can fix a simple window problem, it doesn't mean that you can fix all types of windows. When searching for a window installation service provider, make sure that the window contractors know what they are doing. They must be experts in window installation or repair. You can do this by researching the company's experience with window replacement. Don't forget to check how long the company has been in business and if their customers are satisfied with their service.
Specialization
When it comes to the window installation service, some people hire general contractors. However, it would be best to hire professionals who specialize in window installation. When searching for a company, look for their specializations. Remember that the best window contractor is well trained on the best practices for installation and is updated with the newest installation methods.
Transparency
Before hiring a window installation service provider, you need to make a list of your possible options. Get a free quote from them and review all bids for completeness and conciseness. Make sure you check what the bid covers. You also need to discover if there are any hidden fees. The right window installation company is clear and comprehensive when it comes to bidding. The company must be transparent to the customers, so make sure to ask if there is something that you don't understand. You should not forget to ask for a warranty, especially if the window contractors commit mistakes.
Window installation is not that an easy task. It requires knowledge and skills to fix or replace windows. Although there are DIY videos that you can watch, it is still recommended to entrust the project to the experts. Therefore, make sure you have a company in mind that you can call right away once you need window installation service.
Do you know someone who is a skillful window contractor but doesn't have access to the right window glasses? We can help you by providing world-class glasses perfect for window replacement. Check our products here and discover the best glass type for your windows.