Ways How To Use Smoked Glass Panels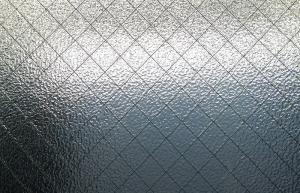 Decorative Smoked Glass Panels And Where To Use Them
Let's be crystal clear on one thing– glass is no doubt the best material for your decors. Aside from its aesthetic appeal, it also got tons of functions and benefits.
Different types of glass, however, are created to bring out an artful taste and functionality on your decors. Best examples for these glass types are smoked glass panels. You can use it in a variety of ways. Here's some ideas to get you ahead.
Stairs
Modern staircases paired with smoked glass panels as railings will look divine on any decor. Designers favor the versatility of glass when it comes to function and aesthetics. With smoked glass, railings are believed to be safer while providing a sleek and minimalist look to your decor.
May it be a floating or a full staircase, one can definitely tell the difference of glass in the design's flexibility. Smoked glass adds a more clean look for the overall staircase structure.
Shower and Wetrooms
Shower rooms and wetrooms are the best places for glass panels. Tempered glass and laminated tempered glass are mostly used in these areas of the room as they were proven to be safer and sturdier.
Modern interior designers would opt for smoked glass in lieu of frosted glass or any translucent glass to add privacy in the shower door and panels. There's little room for mistakes when you use smoked glass for shower panels, especially for spacious wetooms. Install these glass frameless and you'll have a bathroom that speaks luxury and style.
Deck
There's always a misconception that glass used as decking is believed to be more dangerous, but we say it's the opposite. In fact, it provides a more protective panel than wooden or steel railings as it fully barricades the whole deck, leaving no holes for children or pets to stick out body parts or accidentally drop things off.
Glass for decking is purposely made more durable than ordinary glass. Make sure to customize a tempered or laminated glass for your glass decking. Tint it up using smoked glass as panels to add depth to your design and extra protection against harsh sunlight
Wall
Aesthetics and protection are two things you can get when you use smoked glass panels for your walls. Its minimalist appeal and clean, sleek structure make it the best choice for modern residential walls.
Small rooms benefit from glass walls as it can make rooms look spacious that it really is. However, if sunlight seems to be messing up with your interiors, you can opt for tinted panel walls. It creates a protective barrier between your interiors and the harsh UV rays from direct sunlight.
Related page: Fire rated Glass 
Benefits of Smoked Glass Panels
Smoked glass panels have numerous benefits associated with use in the long run. If you're at the stage of deliberation whether you should get one, here are some signs that tell you should.
Energy-Efficient
Users can swear by the amount of energy costs saved from using smoked glass for their wall panels. There's no need to install extra light fixtures for shower areas  as light can penetrate through glass, to illuminate the whole room properly.
Filters UV Rays
Smoked or tinted glass reduces UV rays by about 99%. It saves you from the heat outside by filtering the amount of sunlight to pass through. Make sure that your panels are also insulated properly so UV filters can be effective.
Increased Privacy
Obscuring your property from the view outside while enjoying a beautiful view from the inside is what smoked glass can assure you of. Private properties tend to enjoy the benefits of using smoked glass for their wall panels.
Easy to Clean
All glass is easy to clean and you don't have to worry about it in the next few years. Glass can stand the test of time and still look great on any use. For showers and wetrooms that are more susceptible to dirt and molds, smoked glass for your showe panels is the way to go.
Now you can enjoy the benefits of smoked glass used as panels with One Day Glass. We are happy to assist you on any inquiry. Send us a message and let's talk.