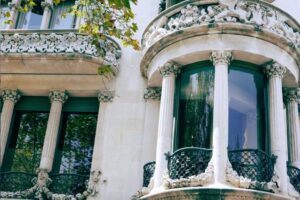 Home window tinting is one of the most effective ways to make your home cooler. It is advisable if you are located in a warm country where it feels like summer most of the time. Not only can it make your house more comfortable to live in, but it can also provide additional privacy. However, it might be costly, especially if you suddenly thought of getting your windows tinted. As such, you may consider DIY home window tinting.
DIY Home Window Tinting: How to Properly Do It
Most likely, you are making some DIY home improvements to save more money. But to ensure that you will not spend more than availing of window tinting services, you need to do it right. Home window tinting may sound intimidating at first, but following the steps below can help you do the job correctly.
Find out which windows should be tinted.Planning is always the first step whenever you have a DIY project. It is essential to determine which of the windows in your homes should be tinted. If you want to save more money, you may consider the areas that receive the most sunlight. You can also tint the windows where your appliances are exposed to natural light, such as TVs and computers. After selecting the windows, measure them. Don't forget to add a few centimeters for every dimension in case there are adjustments needed.
Select a tint and try to get a sample.One of the most challenging steps when doing DIY home window tinting is choosing the tint. You might be overwhelmed with the available options, so make sure to consider your home interiors and tint opacity. Peninsula Glass experts recommend bronze tints if you want to achieve earth tone schemes. When in doubt, choose shades of gray for neutral tinting. You can get a sample first and see whether it is the one you want.
Clean the windows.Once you have decided on the tint, it's time to clean the windows. Use an ammonia-based window cleaner and wipe it until the windows are completely dry. It is crucial to ensure that the windows are completely dry because if not, the window cleaner residue can dissolve the window films' adhesive.
Get your windows tinted.After cleaning the windows, you may now start home window tinting. Roll the film out on a flat surface and cut it according to the desired dimensions. Carefully stick them to the windows. You may do this slowly to ensure that there will be no small air bubbles trapped between the windows and film.
Do the final touches.After doing the four steps, you may repeat the process if you have more windows to be tinted. Check whether there are some final touches needed.
DIY home window tinting is easier than you think. All you need is to select the best tint for your windows to get the privacy you needed. Usually, window films can last up to 15 years, depending on how you maintain them. Avoid using abrasives such as chemicals and rough towels to keep your window tints in good condition.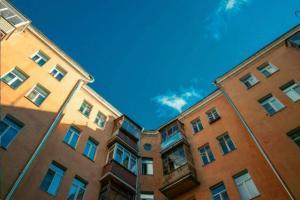 Are you starting your home window tinting project soon? We can help you! Check our website and see a wide range of custom tinted glass options perfect for any DIY home window tinting. We also have different types of window glasses if you need any major renovation at home.