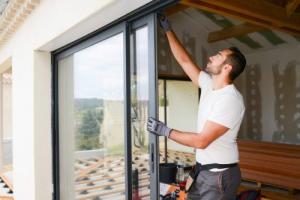 DIY home improvements – A house is not a home without a little bit of love. And by love, we mean your efforts in trying to make your abode as cozy as possible. Of course, who wouldn't want to live somewhere comfortable, clean, and functional? Your home is where you should be able to kick back and relax after a long, hard workday. You deserve it!
One way of making your home better is DIY home improvements. You don't always need to hire professionals for renovations. With the right materials and tools, not to mention this guide and a lot of determination too, you can make any renovation happen. So if you're looking for great DIY home improvement projects that won't break the bank, you're in the right place.
Here are five affordable DIY home improvements for beginners on a budget!
Freshen Up Any Old Room With Paint
This is likely the easiest out of everything on this list. Do you have an old room that looks boring or dull? Breathing new life into the space is as easy as giving it a fresh coat of paint. That's it! All you need is enough paint to cover all the walls (and the ceiling if you want to), some painting tools, and voila!
But before you start painting, make sure to plan everything out! Visualize the end product and choose the colors you want. Determine what kind of project you want to do. You can start with taking some paint samples from the store, or play around with painter's tape to come up with any design you want. Or you could use an app which helps you see the project virtually. The choice is yours!
Upgrade Your Cabinet Pulls
Kitchen renovations are always fun, but they can get a bit expensive. But it doesn't have to always be like this! For instance, you can start with something small: kitchen pulls.
Your kitchen cabinets are almost always being used, so why not give them a different look from time to time? Case in point, the cabinet pulls can rust and suffer other types of damage from constant use. But don't worry since replacing them is as simple as unscrewing the old ones and screwing the new ones in. You can use a lot of the handheld tools in your home for this project to install your brand new pulls. After installing the new pulls, you'll see how much of an upgrade they give to your kitchen.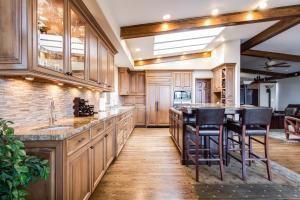 Switch Out Old Faucets
Look around your home. What kind of faucets do you have? If you have those old-looking ones, it's time to upgrade. There are pull-out faucets, pull-down faucets, and even motion-detecting ones to choose from. Try one of these and see the difference! This is one of those upgrades that seem small and insignificant, but is actually a great upgrade.
A new faucet will not only look good but also add to your home's look. And it's as simple as turning off your water supply, pulling out the old faucet, and installing/sealing the new one in.
Balance The Furnace Dampers
All furnace vent lines have metal dampers that help reduce airflow by turning a handle. If you balance them, you can vent the heat to areas of your home that need it the most. Think of them as tiny "doors" inside the ductwork that control how much air comes through. This allows you to close or open certain ducts and allow heat to flow through them.
Here is an article from LifeSavvy.com that explains this in detail. You will have to follow the instructions to the letter to make sure that you don't damage anything. The major improvement this gives your home is that you can help lower HVAC costs throughout the year.
Weatherproof Your Windows
Since we're on the topic of HVAC DIY home improvements, why not go all the way? That is, give your windows a quick upgrade! Start by installing adhesive weatherstripping on the frames. Because of this, your home retains more heat when it's cold out, and vice versa. Weatherstripping on windows creates a great seal, resulting in lower power bills. Who doesn't want that?
Let Us Help You Improve Your Home Further!
Here at Peninsula Glass, we are more than willing to help with your home improvement projects. If you need an upgrade for your windows, come check what we have in store! We're looking forward to meeting you soon.