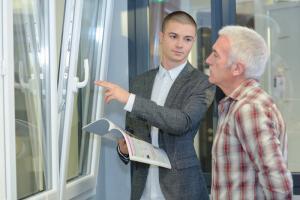 With climate change, the world is now hotter during summers. Winters are colder. If anything, you need to have an air conditioning unit or heater to survive the temperatures.
However, using these can significantly cost you. Your monthly utility bills will be substantially higher. It will be more expensive, mainly when you use your AC or heater daily. 
Most of all, your carbon footprint is also bigger. You're adding fuel to the fire.
But you can avoid these by choosing double glazed units. Before you get it installed, below are the pros and cons of getting one: 
Advantages of Double Glazed Units
The most significant advantage of getting double glazed units is its energy efficiency. These window units provide thermal insulation. With double panes of glass, there's less heat that enters and exits your home.
That means hot days won't be as hot or cold days won't be as severe.
In line with that, your utility bill will be lower each month. Your AC and heater will be used less frequently, so you can save each month on your bill. Most importantly, you're lowering your carbon footprint.
Other advantages include:
Better soundproofing

More privacy

Durability and security

Increase in property value
Disadvantages
If there are pros, there are cons. Below is a list of the disadvantages of getting double glazed units:
Double-paned windows are more expensive than single panes.

These windows can trap heat if you don't have it tinted, which can add to the cost.

Repairs are almost impossible, so you have to replace it instead.
Related post: How to repair window
Conclusion
With its energy efficiency, you can save money in the long run. That said, the initial cost will only be a problem at the start. The pros outweigh the cons.