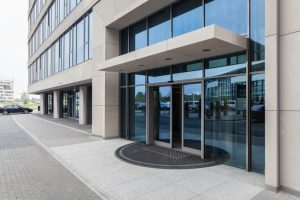 Keeping your building safe from fire doesn't mean you have to compromise its design. Today, you're able to get fire-rated glass doors and even windows. This ensures your company has great aesthetics and fire safety.
Versatility of Fire-Rated Glass Doors
Modern companies value aesthetics. It's able to help them gain more customers. But it's tough to create beautiful doors and windows if the material is not versatile.
In fact, there are many types of glass that make it hard to make frameless doors. Or many people believe that fire-rated glasses can only be used for a certain design.
Well, things have changed. It's now possible to choose a seamless and flawless fire-rated glass doors for any design. Hence, fire-rated glass doors will make any home or office perfectly sleek-looking.
Designing
Leave the job of designing your glass doors with a professional. But you can add suggestions if you wish to have a customized door. You may also choose different types of accessories and handles.
Talk with the company you're working with, and they can provide you with options. They normally have pre-made designs you can choose from.
When it comes to design, you have to consider efficiency as well. Doors are made not only to help enhance your company's value but also to ensure your workers are able to go out easily in times of need.
Cost
One thing you have to remember when it comes to customized designs is the price. Every company has different rates for fire-rated glass. Get a quote from your top choices, and choose the one that fits your budget.