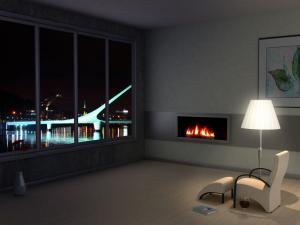 Getting a fire resistant glass for your home is essential. It's just one step closer to ensuring your home is a safe haven for your family. Using fire glass for doors and windows can help keep you safe in case of fire.
The Benefit of Fire Glass Windows and Doors
Fire glass is able to resist fire which can help ensure your windows and doors don't blow up. This keeps your family safe from injuries by sharp shards of glasses. But more than that, fire-rated glasses are able to avoid further spreading of fire.
Basically, this contains the fire in one place, giving you more time to escape. Or you can kill the fire if it's contained in one area.
How Safe Is Fire Glass?
The degree of protection your glass can offer you normally depends on the type you get. There are types of fire glasses that provide insulation. This means it can contain the heat as well as the fire.
But you also have to consider that your fire-rated glass won't keep you safe forever. Your fire glass window and door usually can do this around 30 minutes. Still, that's plenty of time to escape or control the fire before it gets worse.
How to Get it
You're likely to get fire-rated glass windows and doors from companies that specialize in making such products. 
Some companies offer this type of safety glass for both residential or industrial uses. They turn it into windows and doors which are common requirements in some states. But even if it's not a requirement, it's better to get it.