4 Tools To Amp Your Tempered Glass Table Top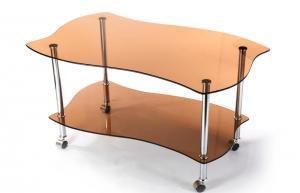 Why would you want to use a tempered glass table top? People have fallen in love with tempered glass. This is because of how strong it is in comparison to annealed glass. If you need a glass top that can provide longevity, security, and durability, then tempered glass is the answer. The tempered glass helps protect the glass and shield it from accidents.
Once you have installed a tempered glass table top, the next thing you'd want to look into is how to improve it. There are several ways that you can change how the way your tempered glass table top looks like.
How to Add Risers For Glass Table Top
Here's how to add risers for your glass table top so that you can notice it even from afar:
Have them cut by a professional. Get tempered glass in different shapes and sizes. Example,  square, rectangle, circle, octagon, arch top, half circle, and more

Use drills to cut holes within the glass. This enables easy passage of cables and maintains its classy appearance

Use CAD or hire a CAD expert to improve your tempered glass design. Customize your glass table tops with decor. There are companies that let you submit CAD drawings for reference

Add decor using different tools meant for accompanying materials like metal, resin, etc. Opt for a more finished and decorated edge for glass table tops
The Strength Of Tempered Glass
Compared to standard glass, tempered glass is stronger. many use it for shelves, tabletops, and even for fireplaces. You don't need to worry when it breaks. Tempered glass will break into smaller pieces that won't harm others and it also never cracks.
Having a tempered glass tabletop makes cleaning easier for you. You can have glass built depending on your customization. Getting tempered glass also enhances the aesthetic of your home or office. You don't need to deal with stains or even paint as the glass itself already looks good.