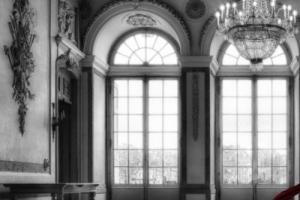 A window is one of the most essential fixtures in your home. Not only does it allow natural light to enter your house, but it also offers a view of the outside world. It is vital to choose a window style that is adequately secure and fully insulated. When selecting a window style, choose something that not only improves the overall aesthetic of your home, it also provides the functionality you need just like adding a circle top window.
What is A Circle Top Window?
A circle top window, also called an arched window, has a round top and flat bottom. It is often placed above the square and column-shaped windows.
Many homeowners consider circle top window because it allows more natural light into the house. This window style goes well on everything, making it a suitable option for rooms with high ceilings.
Reasons to Consider Circle Top Window Replacement
Aside from circle top windows, there are more styles to consider but if you want to add sophistication to your home's ambiance, then a circle top window would be your best pick. Here are some convincing reasons to consider circle top window replacement:
Choose from a wide range of styles.

Circle top windows come in a wide variety of styles. You can choose between softly curved domes to sharp angular designs. These fixtures could also have extensions that can work well with any structure. If your home is already built and you are considering a circle top window replacement, the contractors will not have a problem upgrading your window. You can incorporate this style in addition to casement/double-hung and even on fixed windows.

Get proper ventilation.

A circle top window offers more natural light to come through. Other than that, it also improves the ventilation in your house. Since the most common circle top windows are open, you can increase the amount of air that flows in your home.

Improve your home's aesthetics.

Whether you want to achieve a classical or Mediterranean look, a circle top window could be your best option. A lot of contractors love circle top windows because they complement any house design. For instance, the arched windows reflect the Greek and Roman architectures, adding a classical feel to your house. You can also incorporate the Mediterranean architecture with circle top windows.

Suppose you want to achieve a modern look, is a circle top window replacement still ideal? Definitely yes! A circle top window is a versatile style, making it a popular option for homeowners. To create a modern look using a circle top, select a window with a few ornamentations. You may also ask your contractor to emphasize the shape of the window.
You may consider any window style, but a circle top window is a perfect option when it comes to aesthetic and functionality. It provides proper ventilation and levels up your home's interior and exterior. No wonder many homeowners consider this style. Call your contractor today and get an estimate of how much a circle top window replacement costs. This way, you can allot a budget for it for your next home makeover. If you are looking for high-quality glass for your window replacement, check out One Day Glass.