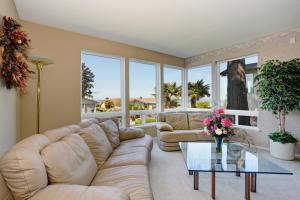 Have you been thinking of updating your living room for a new look without spending too much time and money? You can do it the easy way by replacing your center table with a tempered glass table top.
Refreshing your living room with a glass table top is not only effortless but also wise. A glass table top is not only visually attractive and trendy but also good protection to the wood base from scratches, dents, and other external elements. When you choose a glass, though, go for the stronger and safer type—that is, the tempered glass.
Here are important reasons why a glass table top is a painless choice in updating your living room look:
1. The size of your living room
The glass table top is perfect for either small or big spaces because your supplier will easily customize its shape and size.
2. Works well with many décor themes
Whether you want a modern or a classic look for your living room, you can never go wrong with an elegant glass design. Its transparent appearance is a superb choice to make your space look brighter, lighter, and bigger.
3. Easy to maintain
It is easy to clean. Just swipe or dust off stains and dirt, and it will look brand new again. It's effortless maintenance in the end.
Are you ready to spruce up your living room now? Select your desired tempered glass shape and size or talk to your glass consultant if you want to know more about customizing glass designs.