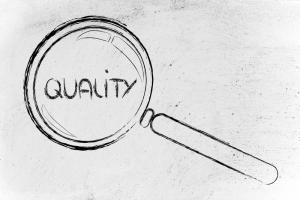 Have you scratched or broken a glass table top? Do you need heat resistant or ceramic glass replacement for your woodstove or fireplace? Do you want to put up new glass shelves to fit that nook in the bathroom?  For safety reasons you need it to be tempered glass and you are not sure where to order it from?
You can order custom cut glass online to your shape, size and thickness. The glass is tempered and can have holes drilled and edges shaped. You can get it in tints or privacy glass to fit your needs. The glass will be delivered to your door with safe shipping guaranteed. Glass is cut, tempered and finished and shipped in as little as one day (hence our name, ondayglass.com). Yes, some orders with special processing can take a little longer.
Related post: How To Cut Glass
The best part is the price. Even with the great service and fast turnaround time, you will find our pricing less than that of our competition. Click on our pricing wizard and see how affordable our great service can be.
Types of Custom Cut Glass
Glass Tabletops: Replace a broken tabletop, or create a new table.
Custom mirrors cut to shape and size per your specifications.
Fireplace Glass made from tempered glass or ceramic glass.
Woodstove Glass made from heat resistant ceramic glass.
Glass shelves to create modern, clean looking storage in your bath, kitchen, family room or office.
Frameless shower glass in clear or privacy glass to create that modern looking bathroom.
Deck glass panels that provide safety and still allow that great scenic view.
Sealed window units are replacement dual pane window units custom made with or without decorative grid inserts
Allow your imagination to come up with ideas for custom cut glass and we can produce it for you. If you have a special idea, give us a call and chances are we can manufacture it for you.