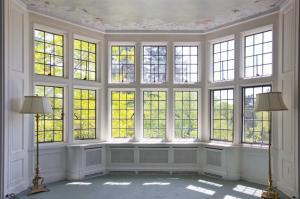 Do your own double pane window repair. If the windows in your home are not that old, and you have one or two windows that are foggy. Or one of the windows is cracked. The good news is that you likely won't need to replace the entire window. You can do an IGU replacement.
IGU stands for Insulated Glass Unit. Most modern windows with insulated glass windows allow you to remove the sealed window unit and replace it. You can do the replacement yourself and save the high cost of a professional repair.
IGU Replacement For DIY
OneDayGlass sells IGU replacement window units that are custom made to your requirements. This product consists of two panes of tempered glass separated by a spacer. The space between the two panes of glass is filled with air. These are most often used in residential window applications.
These are custom manufactured dual pane window units meant to be replacements existing windows in your home. You can select glass pane thickness and overall sealed window unit thickness. These can be purchased with or without the white grid between the panes.
To get instant online pricing for IGU replacement glass, Order online and select the Tempered Dual Pane/Insulated Unit option. You will be able to select the shape, size Width and Height, overall thickness of the window unit. You will even be able to select window tinting colors and grid options. If you like the price, go ahead and order online and we will ship to your location. It couldn't be easier.
Read more about Replacement Insulated Glass Units.  Order Replacement Insulated Glass Units Order here.