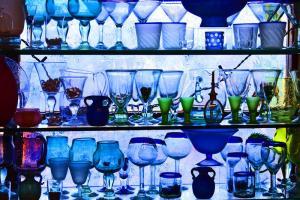 Anyone who is passionate about something should be proud of it. If your passion is collecting items that are meaningful for you such as limited items or memorabilia, it is understandable that you want to display them in your home where other people can see them. This will allow your family members or house guests to enjoy looking at them as well.
Glass shelves placed in common areas of your house is the ideal place to put and display your collection. You can organize how you want to be arranged and you can monitor your collection easily. You will see if some needs cleaning or know if there is something missing.
How To Arrange And Display Your Collection On The Glass Shelves
You can arrange your collectibles according to kind, shapes, size, and even dates they were released or when you got them. It is ultimately up to you. Here are some tips you can follow if you do not know where to start.
Place the glass shelves in a common area in your house such as the living room where you want your family and guests to see your collection. Also, make sure that the shelves can accommodate the number of collectibles that you have. If you have a larger collection of items that are also huge in size and you want them displayed, it is recommended that you make a room for your collection instead. It will double as a storage area for your important memorabilia and you can safely lock it, as well.

Clean the glass shelves first. In order for your collection to appear nice and pretty, you will have to clean the shelves first. Dirty glass shelves won't make a great and attractive display for your precious collection. Use paper towels and glass cleaner.

Decide how you will group your items. As mentioned, you can sort them out and arrange them by date of release, kind, shapes, or sizes. In order to create a cohesive and attractive display of the collection, you will have to decide on the theme first.

Once you already decided how to group your collectibles, you can start arranging them on the glass shelves and make sure to include a focal point to create a more pleasant viewing.

You can use props such as decorative boxes, ribbons, wooden pedestals, and etc. to create balance or add harmony to your collection.

Keeping Your Items In Custom Glass Shelves
Surely, you will take pride by how beautiful your collection looks after you are done arranging them on custom glass shelves. Seeing them every day would remind you of how far you have come since you started your collection. Not only that, you also give other people a chance to admire and enjoy them.