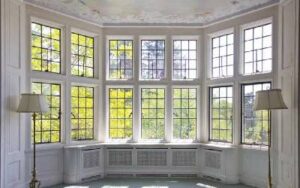 When looking for a reputable online glass shop, you must consider the quality of the glass you're purchasing and the company you're dealing with. Not all online glass shops are created equal, so it's crucial to do your research before selecting one.
Here are some tips on choosing the right online glass shop for your needs.
1. Check the company's reviews and ratings
If you are considering purchasing from an online glass company, the best way to check the reviews and ratings is by visiting the company's website. Most companies' websites will have a section for customer reviews.
If you don't see any reviews, it is best to do a quick search on the company name followed by "reviews ." This should give you a good idea of what others think about the company.
When checking the reviews, pay attention to both positive and negative comments. Try to get a general feel for what people think about the company. The company is likely reputable and trustworthy if there are more positive reviews than negative.
However, if there are more complaints than compliments, you may want to think twice about doing business with them.
In addition to customer reviews, you can also check the company's rating with the Better Business Bureau. The BBB rates companies based on several factors, including complaints against them. A company with an A rating is generally considered reputable and trustworthy.
Related post: Things To Consider When Buying Mirrors From A Local Mirror Shop
2. Compare prices
Comparing prices when choosing an online glass shop can be tricky. There are a lot of factors to consider, and it's not always easy to find the best deal. But with some research, you can ensure you're getting the best value for your money.
When you compare prices, you will want to consider the glass's quality. You will also want to consider the shipping costs. Some online glass shops offer free shipping, while others charge a flat rate. Be sure to compare these prices before making your final decision.
3. Consider the company's customer service
When choosing an online glass shop, it's essential to consider the company's customer service. A company with good customer service will be able to answer any questions you have and help you find the right products for your needs. They should also offer a hassle-free returns policy if you're unsatisfied with your purchase.
An online glass shop with no customer service will be challenging, especially if you have questions about the purchase or need some inquiries. Many things can go wrong when shopping online, so it's essential to have someone you can contact if something goes wrong.
A good customer service representative can help you track your order, process a return or exchange, and answer any questions about the products or company. They should also be available during regular business hours if you need to speak to them urgently.
4. Make sure the company offers a warranty
When choosing an online glass shop, it is essential to ensure that the company offers a warranty on its products and services. This will ensure that you are protected if something goes wrong with your purchase.
Warranties vary from company to company, so it is essential to read the fine print. For example, some warranties may only cover certain types of damage, while others may be more comprehensive.
Additionally, ensure you are familiar with the company's return policy before purchasing. This will ensure that you can get a refund or exchange if you are unsatisfied with your purchase.
5. Make sure the shop offers a wide selection of glass products
When making a purchase online, it is vital to ensure that the store offers a wide selection of glass products. This is because glass is a delicate material and can easily be damaged during shipping. With a wide selection of glass products, you can choose the perfect piece for your home or office.
If the online glass store has a wide selection of glass products, it will also be able to provide you with a variety of options when it comes to pricing. This is important because glass is an expensive material, and you want to ensure that you get the best deal possible.
Related post: Things To Consider When Ordering Tempered Glass Online
In this generation of high technology, most people prefer to purchase products online. It is more convenient and faster. You can find almost anything you need with just a few clicks. However, there are also some disadvantages to buying things online.
One of which is that you cannot inspect the product physically. And that's why it is essential to know how to choose the right online glass shop for your needs.
If you're looking for high-quality, custom-cut glass, look no further than One Day Glass. We are an online glass shop specializing in cut-to-size glass and mirror products. We offer various glass types and styles to choose from, so you can find the perfect product for your needs. We also offer a wide range of glass cutting services, so you can get the exact size and shape you need.
One Day Glass is your one-stop shop for all your glass needs. We are dedicated to providing our customers with high-quality products and services.
Contact One Day Glass today!