How to Choose the Best Garage Door Windows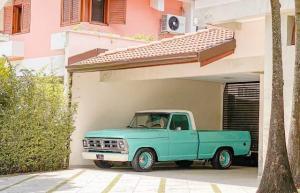 If you plan to install garage doors, you might be overwhelmed with the availability of options. Garage doors come in a wide range of styles, colors, and materials. But aside from the traditional garage door, you may also consider garage door windows. Instead of looking for a simple garage door, you may need glass experts to help you with garage door window replacement.
Why Install Garage Door Windows
Homeowners have different reasons why they choose garage door windows over the traditional ones. For instance, some prefer garage doors with windows because they provide natural light inside the garage. Aside from that, adding windows to garage doors also enhances the overall appeal of your home. It has an impact on your house's aesthetics. Investing in garage door windows should be one of your considerations as a homeowner.
Tips to Garage Door Window Replacement
Garage door windows are customizable, giving you the freedom to choose your preferred material and color. You can also follow a particular style and pattern to achieve your desired look. Consider the following tips to choose the best garage door windows:
Think about your desired style.As the homeowner, you have the power to choose which type of garage door windows to be used. But try to listen to the experts' advice, especially regarding the type of materials needed for the garage door window replacement. For instance, experts will suggest impact-rated glass if your house is situated in a coastal or high wind area. High-altitude glass is highly recommended if you are living in mountain areas. The best garage door windows not only refer to the style and pattern but also to how they can withstand pressure differences.
Achieve a cohesive look.

When in doubt, you may always go for a cohesive look with your entry door windows. Doing so makes it easier to improve your house's aesthetics because the garage door windows and entry door windows look similar.

Try mixing materials for a contemporary look.If you want something unique, you may consider achieving a contemporary look. You may ask the glass experts to use a combination of aluminum, wood (real or faux), and steel, giving you a classic and warm style. You can customize it to improve your home's architecture.
Consider your privacy.

Windows create an opening to your garage. If you want more privacy, you may tailor the opacity of the glass. You may also decide where to put the glass windows, be it on the top, middle or bottom. Place the garage door windows in the top row of the garage door for more privacy.
Changing from the traditional garage door to a garage door with windows can enhance the overall aesthetic of your home. You may achieve a cohesive look by making the entry door windows and garage door windows similar, or make them unique by trying the contemporary style. If you are installing garage door windows soon, make sure to contact the glass experts who can help you choose the best glass type considering your preferred style and privacy.
Peninsula Glass offers a wide range of glass options that you can use for garage door window replacement. We can also fabricate flat glass depending on your desired specifications. Check this link to order custom glass online.