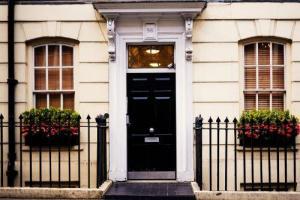 Whether you are building a new house or getting a home renovation, choosing the best type of home depot exterior doors is necessary. You should choose something that is both aesthetically pleasing and functional. There are many exterior doors to choose from; that's why you might be overwhelmed with the available options. To help you, One Day Glass listed the common materials used for exterior doors.
Home Depot Exterior Doors
Doors come in various sizes, shapes, and designs. When choosing an exterior door, one thing you must consider is the type of material used. It is because no matter how stylish a door is, it might be easily damaged if not made from high-quality material. Take a look at the following options and see if they suit your preferred style and needs:
FiberglassFiberglass comes either with a smooth surface or an embossed wood grain texture. Some manufacturers use an edge treatment to make it appear like real wood. Talking about home depot exterior doors, fiberglass is a practical choice for most homeowners. Fiberglass doors can resist wear and tear better than other materials like steel. Not only that, but they also require less maintenance. For your style preference, fiberglass doors can be painted or stained. When choosing fiberglass doors, be extra careful with them since they can crack under a severe impact.
SteelFiberglass makes the right choice for home depot exterior doors with glass. But if you are concerned that they might get cracks, you may consider steel as another option. Compared to other materials, they are more affordable and require less maintenance. What most homeowners love about steel doors is the security and weather resistance that they offer. Another thing people love about steel doors is they are energy-efficient. Despite all of these benefits, steel also has downsides. They can be low-maintenance, but their dents are challenging to fix.
WoodAlthough wood requires regular painting and varnishing, wood doors are a common choice for home depot exterior doors. Wood doors can resist wear and tear and are less likely to dent. Besides, scratches are easy to repair. Many homeowners choose wood because they are more eco-friendly than other materials. Wood doors also offer a high-end look and help you achieve the design you want for your home's aesthetics.
Doors are the entryway to your home; that's why choosing the best material for home depot exterior doors is essential. Doing so helps you achieve a high-end door that suits your preferred style. With the best door material, you can create a welcoming feeling every time your family, friends, and guests enter your home. But don't forget to choose an exterior door that offers the best security.
Can't decide what material to choose for your home's exterior doors? We can help you! If you are considering installing home depot exterior doors with glass, we can provide high-quality glass materials at an affordable price. Visit our site and see the list of glass materials we provide. One Day glass also offers custom glass for your project needs.