DIY Double Pane Window Repair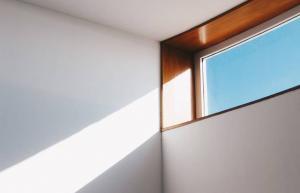 You find a broken or cracked window pane on a double pane window. Or perhaps the seal has failed creating a foggy window with condensation between the panes. You can do your own double pane window repair or foggy window repair by simply replacing what is called the double glazed unit or sealed window unit.
These window units are easily removed and you can order replacement sealed widow unit custom made to your window dimensions. The steps are simple. First accurately measure and order a replacement unit. You will likely need to remove your current failed window unit to get accurate dimensions. Once you get the dimensions, replace the failed unit until the replacement double pane window unit arrives.
You can order replacement double pane window units with or without a decorative grid between the panes.
Once your new sealed window unit is shipped to your door, you will need to remove the failed window unit and install the new window unit.
Double Pane Window Repair Instructions
Measuring your existing window. To accurately measure you will likely need to temporarily remove your fogged window. They are usually held in with removable beading. Measure the outside dimensions (height and width) of the sealed window unit to the nearest 1/16". Measure the dual pane overall thickness. This will typically be ½", 5/8", ¾", 7/8" or 1". You can order replacement sealed window units here
Removing old sealed window unit: The sealed window units are held in with what is called beading. Frames can be beaded inside or outside depending on your window frame design. The removable retaining beading surrounds the edges of the double glazed units. The beads can be removed using a thin stiff bladed moon knife. You will want to check for bead removal instructions from your window frame manufacturer.
Install the new sealed window unit: After removing the old sealed unit. Insert the new sealed window unit into place and replace the beading strips and seals. It is often easiest to replace the beading strips with hand pressure rather than using a rubber mallet.
You can replace a failed double pane window unit at a considerably less cost than replacing the entire window. This is the type of repair that most Do-it-yourselfers can do.