Design and Install Your Own Custom Frameless Glass Shower Doors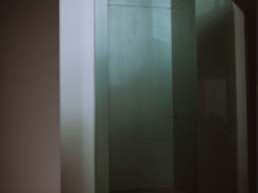 Frameless glass shower doors are a popular modern choice for showcasing beautiful tilework and visually open up the space inside your bathroom. Did you know that you can actually design, order, and install them yourself? Really! It's easier than you think.
DIY Custom Frameless Glass Shower Doors
Step outside the rectangle and add character to your frameless glass shower doors with precision cut custom shaped edges, finished to your specifications. Textured and tinted glass are also options to consider if you're not concerned with showing off the inside walls of your shower.
Tub shower combinations might consider installing a beautiful partial enclosures as a splash guard, also available to custom specs.
There's no need to pay a contractor's premium to install something that you can do on your own, and in the end, you'll have a beautiful bathroom that you can be proud of!
Frameless Glass Shower and Bathroom Accents
Glass shower and bathroom accents make beautiful additions to the room to match your glass shower doors. Glass shelves are easy to design and install yourself. Simply choose your shelving supports and order your custom cut tempered glass to fit your space; inside the shower itself or within the bathroom. Think soap and shampoo shelves, towel racks and shelves for clean washcloths and towels, décor and more!
You choose your hardware and let your creativity fly with custom-cut glass shower doors, partial enclosures and custom glass bathroom accents. To get instant pricing / order online for custom glass shower doors.
One Day Glass provides custom, tempered glass perfect for your modern bathroom remodel needs, and we're happy to help you with your order. Contact us today!