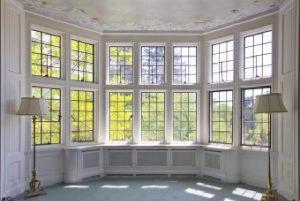 If you are looking for a way to increase your energy efficiency or are simply looking to upgrade your windows to deal with your city's climate, then you might want to consider upgrading your existing windows to insulated glass units.
An insulated glass unit is made up of two panes of tempered glass that are separated by a spacer. These products are most often found in residential homes and are meant to replace existing windows units.
There are several benefits to using insulated glass units, but the most well-known reason is that they can have a huge impact on cutting energy costs in your home. Compared to single pane units, insulated glass units provide better insulation for your home, especially in climates that are less temperate.
Replacement Insulated Glass Units
There are several options for choosing insulated glass units for your home. Generally, these units are custom-fitted to your existing window sizes. You can also choose how thick the glass pane will be in addition to overall sealed window thickness.
You should choose these options based on necessity. For example, dual pane windows can provide better insulation and can also reduce noise. So, if you live in a city with extreme heat or cold or if you are living near a busy road with a lot of background noise, choosing thicker glass panes is more suitable for your home.
You can also decide whether to include the grids in your units, so that you can add curb appeal and design your window units as you wish. Since insulated window glass are an investment for your home, you should consult with a trusted professional to assist you in selecting the proper units for your home.
Get pricing on replacement insulated glass units.