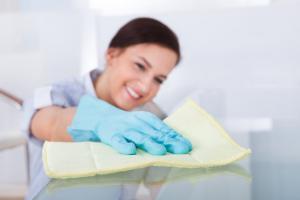 Furniture made with glass or glass accents can add so much beauty to a home if kept clean and cared for. Here are a few care and cleaning tips for glass tabletops and furniture pieces to help keep them looking their best.
Care and Cleaning Tips for Glass Tabletops and Furniture Pieces
When cleaning your glass table, choose a good quality glass cleaner that will not leave unsightly streaks. Use a lint-free cloth, or better yet, some crumpled newspaper or coffee filters, to wipe down the glass, taking care not to use too much of the cleaner.
If the glass is framed by wood or other non-glass material, do your best to keep the glass cleaner on the glass so you don't ruin non-glass material. Two popular products for cleaning glass include Windex and the powdered version of Bar Keepers Friend cleaner (which also works great on other various household surfaces.) Another great and chemical-free option would be to use a polishing microfiber cloth designed specifically for cleaning glass surfaces with a water spray bottle.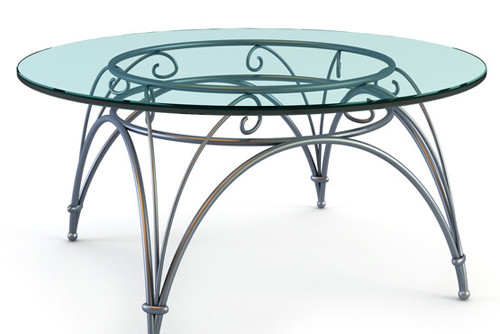 Keep Your Glass Tables Looking Like New – Care and Cleaning Tips for Tabletops
Caring for your glass tabletop also means protecting it from cracking, etching and scratches. Become familiar with the manufacturer's weight limit recommendations and try not to place heavy objects at the edge of glass tabletops or coffee tables. Always use drink coasters to catch condensation and clean up any puddles or spills right away. Don't throw things like keys or sharper objects onto glass tables, take care not to scoot items across the surface, and consider purchasing a custom protective cover for when the table is not in use.
Need a Replacement?
If your glass table has seen better days and you're looking to replace the glass, OneDayGlass.com can help. Contact us by phone or fill out our online order form for a free quote on tempered tabletop glass.