3 Finishing Touches For Your Tempered Glass Shelves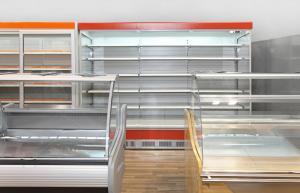 There are many useful ways that you can use tempered glass shelves. They are very customizable and you can add them as shelves for your refrigerator and more.
Custom tempered glass shelves can help you in many other ways that will suit your needs. Is it safe to use tempered glass? The answer is yes because tempered glass is one of the strongest types used as protection for real glass.
Tempered glass can also function as:
Shelves display cases

Shelves on wall systems

Accent shelves for the bathroom, bedroom, kitchen, and more
Customizing Glass Shelves
You can tweak the use of tempered glass shelves to fit them to your needs. They are safe, secure, and most of all durable. Tempered glass is not like regular glass so you don't need to worry. Whenever they break or split, tempered glass will break into pebbles. This is safer in case there are children around.
Safety is the key when it comes to tempered glass. People choose tempered glass shelves because they are durable and also secure to use. The toughened glass blends well with aesthetic and it keeps the surroundings risk-free. It will never look out of place or ruin the room's image.
It's easy to include varieties of finishing touches to the glass shelves that are "tempered". You can add in :
Add a lot more to your glass shelves to make it more convenient to use. These finishings also make the glass shelves look sturdy and flexible to use.
Tempered glass shelves lessen the chance of injuries at home when they break. These glass shelves are available in various sizes.  Make sure to pick one big enough to carry the products that you have to display on it.
Related articles:
3 Tender Loving Care Tips For Tempered Glass Shelves
When To Remodel Your Tempered Glass Shelves